Lattice Work Designed by Mary Devendorf, Edited by Eleanor Burns
This lovely quilt is striking and features the illusion of curved piecing using straight sewing!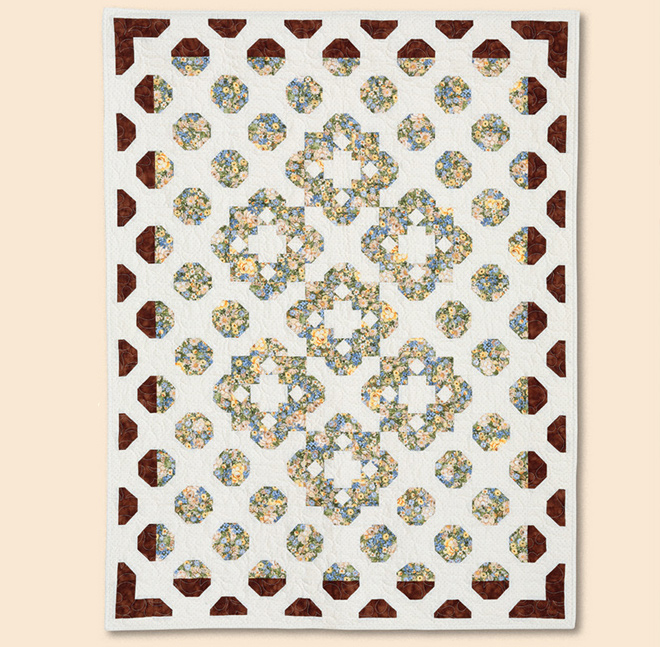 Choose three fabrics. Use a light fabric that "reads" like a solid for the Lattice Fabric. Use a medium size print for the Medium Fabric. Pick a fabric that contrasts with the Lattice Fabric for the Border Accent.
Approximate finished size: 50" x 66"
735272012528