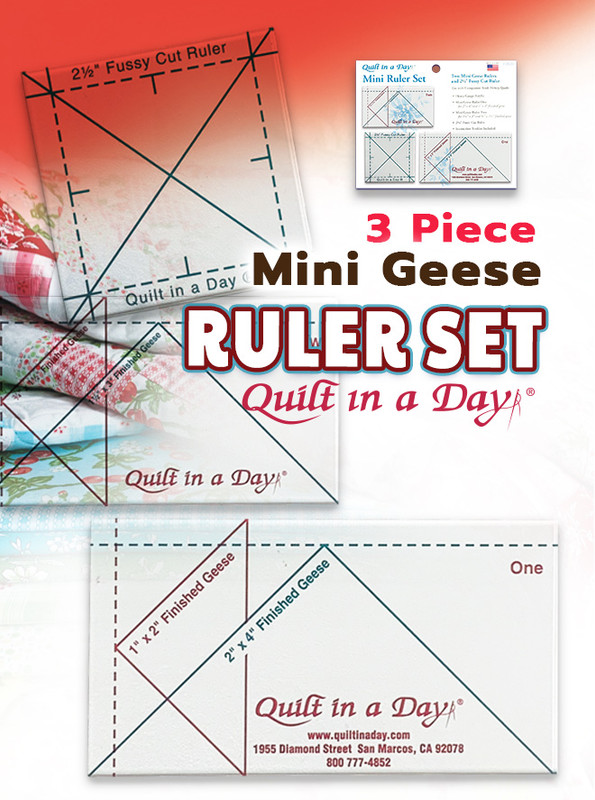 - Mini Geese One is designed to make Flying Geese patches in two different finished sizes: 2" x 4" and 1" x 2".
- Mini Geese Two is also designed to make two different finished sizes: 1 1/2" x 3" and 3/4" x 1 1/2".
- A fussy cut is a selected image, such as a flower, centered on your patch. With a Fussy Cut Ruler, you can cut the identical image repeatedly with ease. All Rulers are made of heavy gauge acrylic and is laser precise. Fully illustrated and detailed instructions are included.
For Ruler Instructions Click Here
Made in the USA!
You Can Shop All Rulers Here Any Time Don't Forget to Bookmark Us