Dritz Easy Grasp pins are straight pins for sewing, quilting and crafts; they feature an elongated ball head with an indented base that provides more area to grasp and grip pin.
Ideal for the seasoned sewist, those with limited dexterity, and beginners.
- Nickel-Plated Steel
- Elongated purple ball heads
- Stackable storage box with curved side for easy pin removal
- Size 24 - 1.5"
- 60 pieces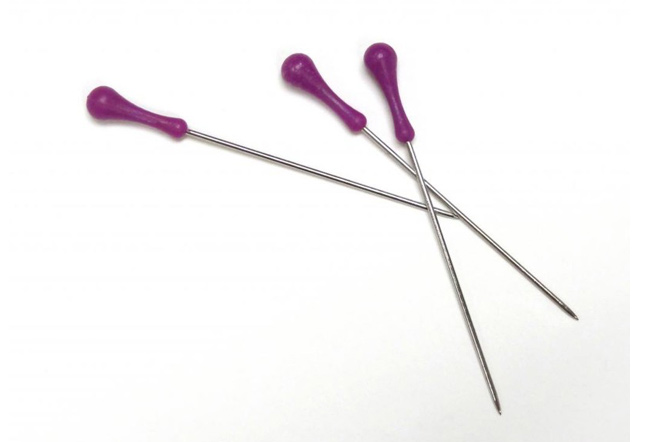 #135-40