The Heavyweight Table is specially designed to fit your vintage Singer Featherweight! It's beautiful black finish and gold decals will complement your 221K or 222K beautifully.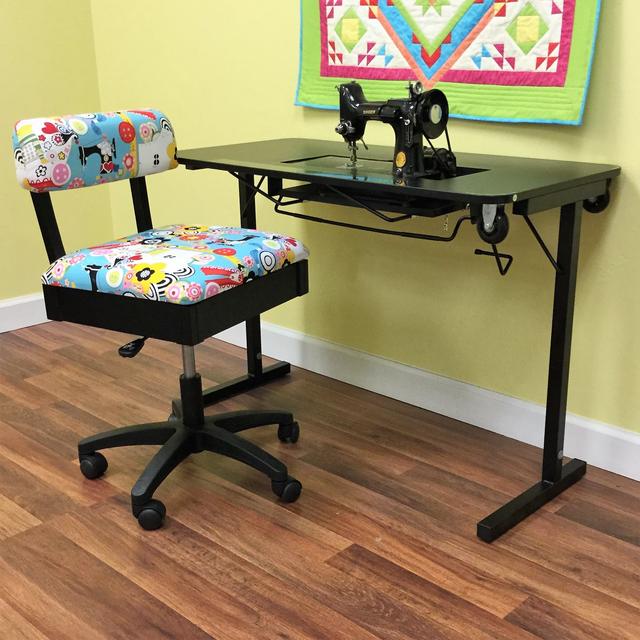 It is a sturdy table with an opening that is specifically sized to fit your Featherweight, offering free arm and flatbed sewing without the need for an insert. And contrary to what the name implies, it's completely portable, so it's perfect for taking to classes and retreats.
Choose from two positions: level with the tables surface, creating a freearm position for your machine, or lower to the flatbed position, allowing the sewing bed to be level with the tabletop.
Easy storage and transportation with folding legs made of super strong steel for lasting and reliable support.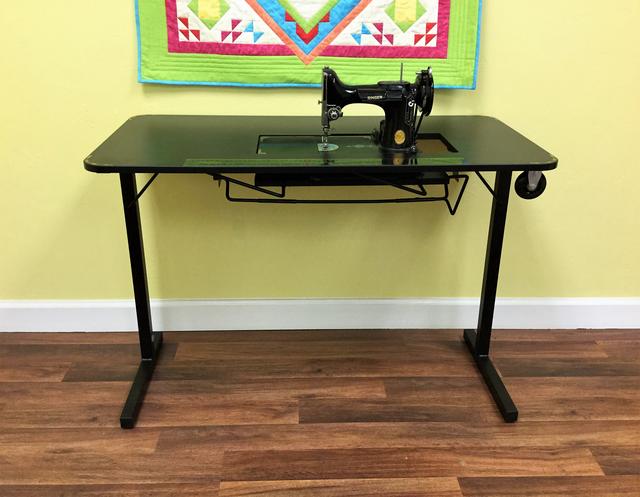 Wheels make it possible to transport to wherever you're creating. Fold the table legs up and simply roll your table to classes, retreats, or trips.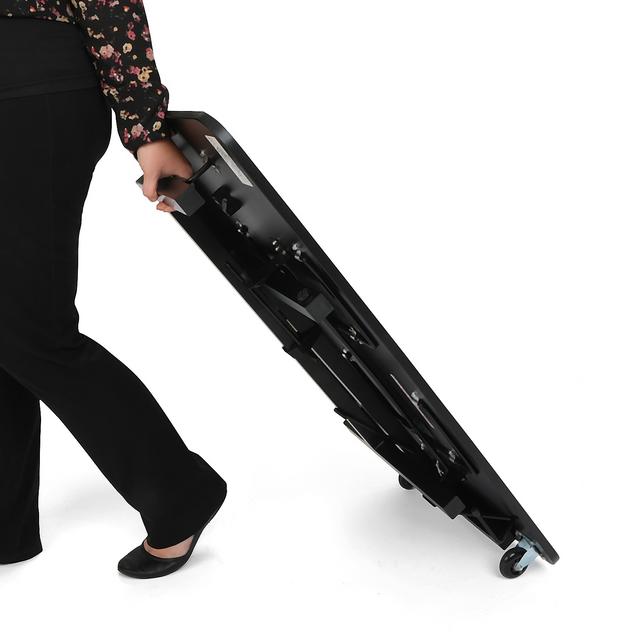 Table is 40-1/4" w x 19-3/4" d x 28-1/2" h. Folded 4-1/2" h
Enjoy years of sewing and crafting on this tough, mar-resistant melamine surface.

No assembly required.