Limit 3 per Order
24 Large and 24 Small Dots.
Say goodbye to bulky grips and hello to the new improved ruler and template grips! Prevents fabric pulling unevenly out from under the ruler.
The square shape with round corners apply neatly to rulers. They lay perfectly flat and are perfect for securing your ruler and templates in place for accurate cuts. Rotary cutting safety is enhanced by giving your more stability and cutting control.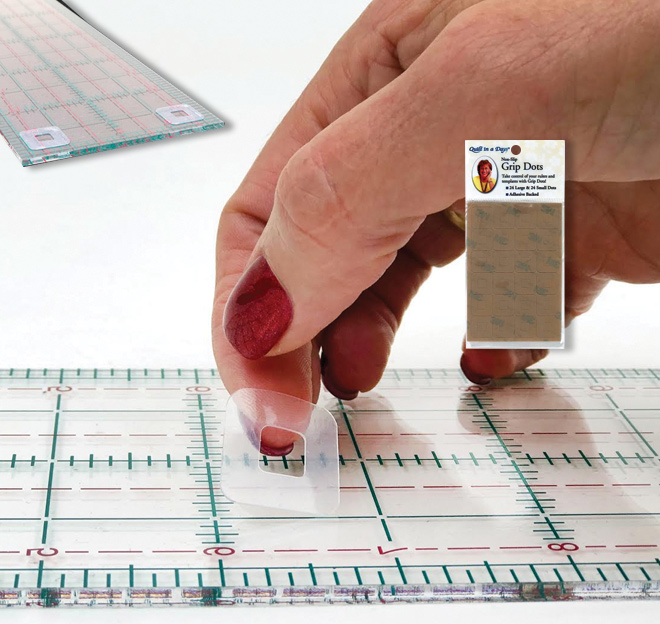 Simply apply the Dots to all your rulers and templates.
Quick, accurate cutting the Quilt in a Day way!