Kangaroo Kabinets Emu Sewing Cabinet is the perfect center island in your craft room. The Emu's standing height worksurface is 36" tall offering a spacious 24" wide x 12-3/4" deep opening with a three-position airlift mechanism that moves your sewing machine or serger up and down into position with a push down. Place the wood cover (included) on top of the sewing machine well and use the top surface with a rotary mat as a cutting surface. The two side leaves provide ample space allowing you to spread out your sewing project.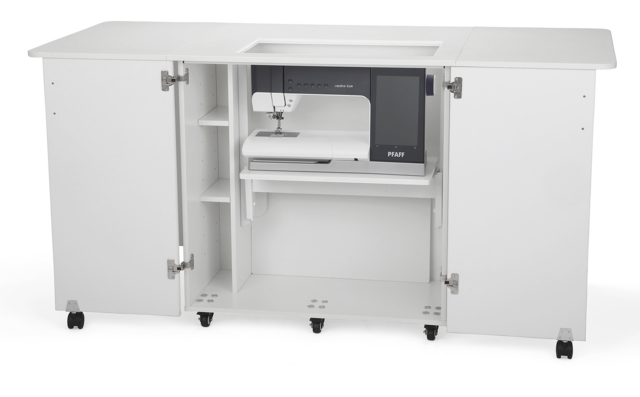 The opening and platform will accommodate sewing machines no larger than: 23-3/4" wide (left to right), 12-1/2" deep (front to back), 14-1/2" tall.
*Measure your machine and include knobs, plugs, etc. that extend beyond the body of machine.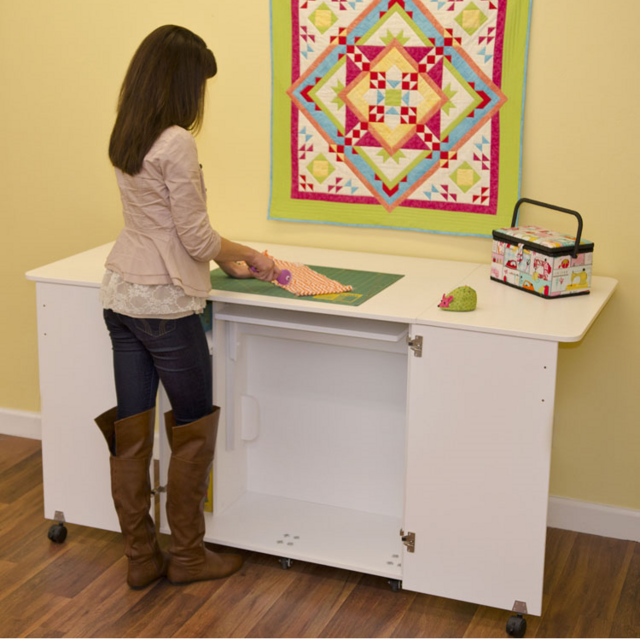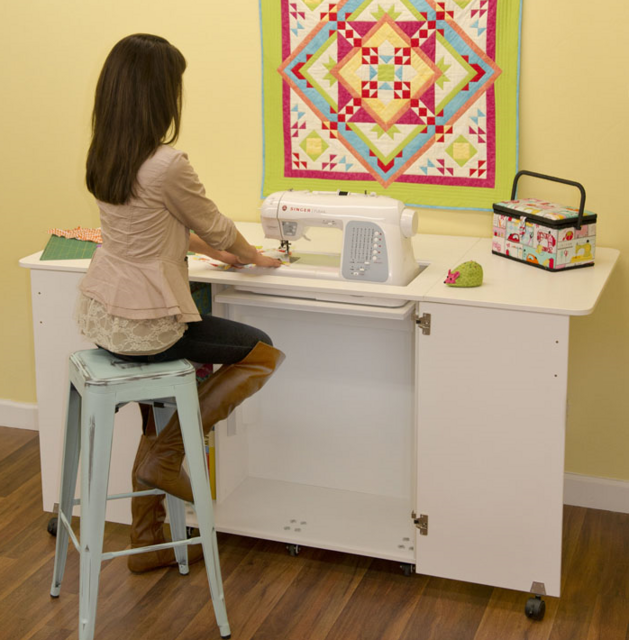 Rotate the cabinet 180-degrees to reveal 5 drawers and 4 shelves offering plenty of storage. When your projects are complete, close the doors, drop the leaves and place the cover over the sewing well and close the doors to providing tidy storage.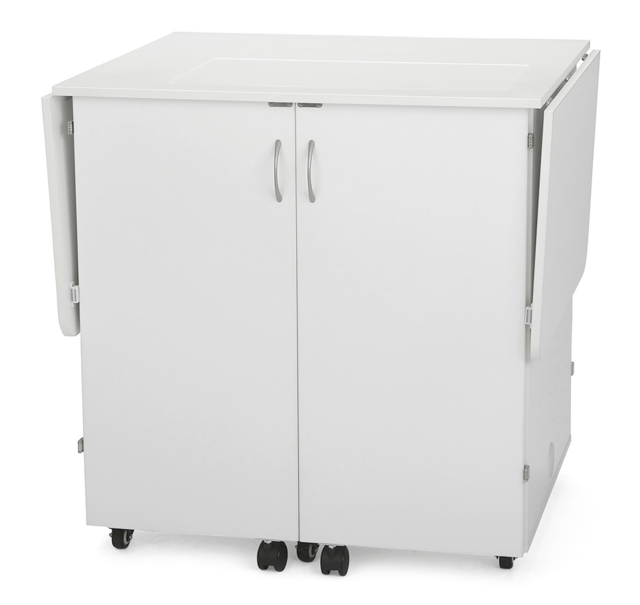 Long-lasting, Durable design with composite construction and wood grain melamine laminates. 5 year limited warranty.
*Cabinet only. Accessories, stool and machine pictured are not included.