The Arrow Sewnatra Sewing Cabinet is ideal for multi-purpose rooms, serving as both a sewing cabinet, accent piece or nightstand. The Sewnatra packs a lot of storage and function in a compact and cute size.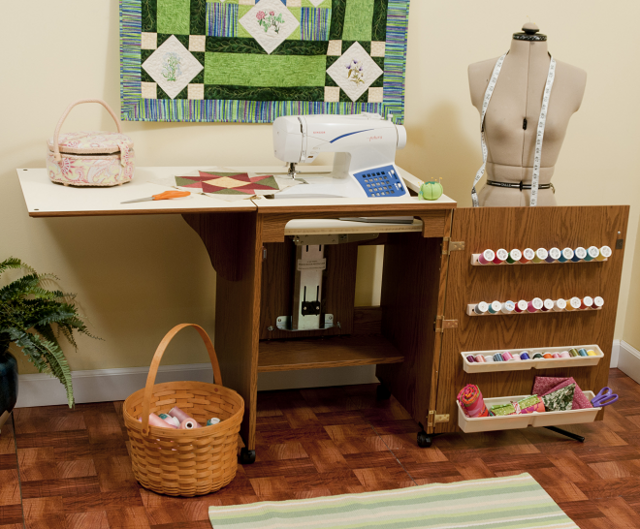 The Sewnatra features an airlift that can accommodate sewing machines or sergers up to 45 pounds. It comes with a unique universal insert to create a flush sewing surface when the mechanism is in the flatbed position.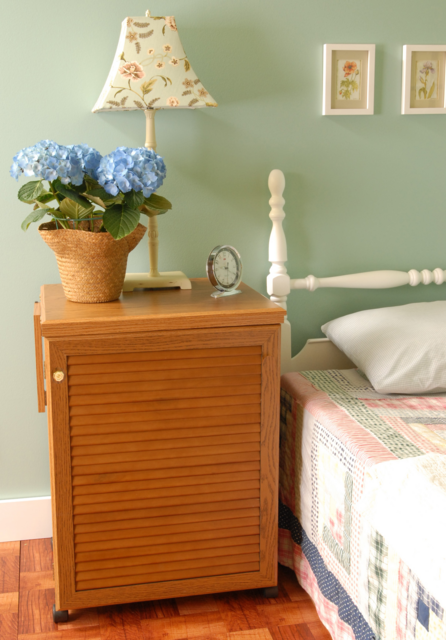 Easily store sewing accessories in the louvered door's 2 thread spindles and 2 trays. Sew in any position - flatbed, freearm, and store machine effortlessly with the airlift mechanism.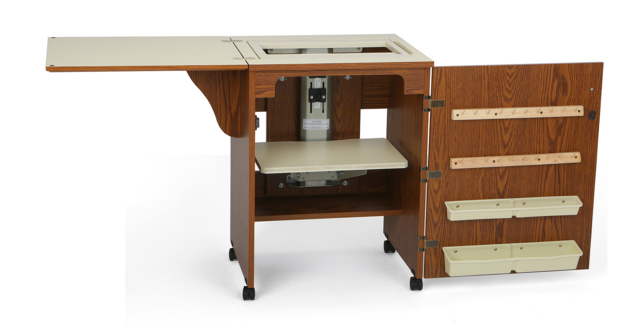 An included universal insert fits many sewing machine models providing a flush surface when your machine is in the flatbed position. Opening is 7-1/2" x 17"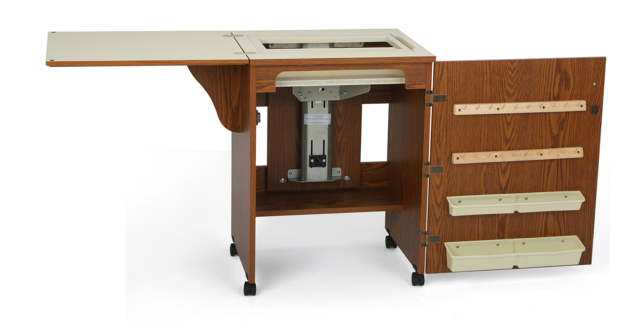 *Cabinet only. Items pictured not included.