Arrow Olivia Sewing Cabinet has a cute gingerbread design that will be the focal point in your sewing room. Easily move your sewing machine into the flatbed and free-arm positions with a 2-position lift mechanism that will support up to 45-pounds. The platform adjusts easily to different heights of machines. Pull the quick release lever forward to make the sewing platform flush with the top of the cabinet and the sewing cabinet can become a desk or another hobby table.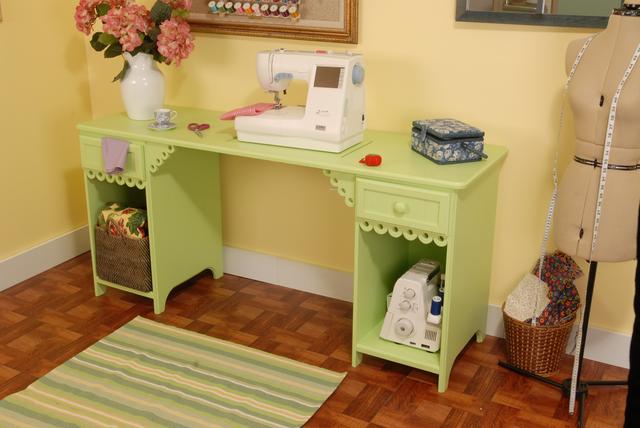 Stay organized with plenty of storage for your small notions in 2 drawers. Use 2 deep cubbies to store your sewing machine, serger or baskets of fabric.
Comfortably sit center needle at Olivia's wide table top surface and have plenty of work space both on the left and right side of your sewing machine.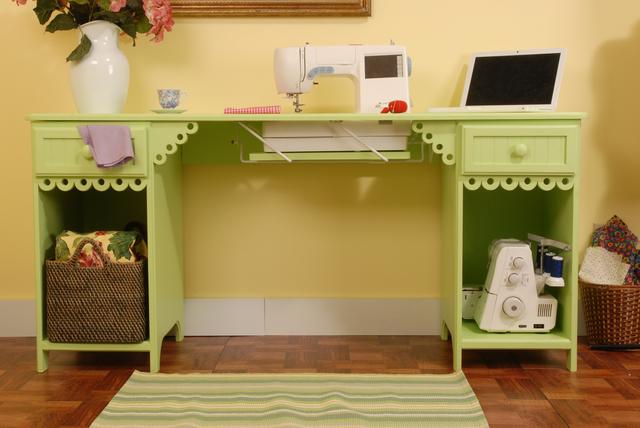 Two sewing positions: freearm or flatbed position, easily adjust the platform to the exact height you desire, regardless of the height of your machines base. The opening and platform will accommodate sewing machines up to: 23-3/4" wide (left to right), 12-1/2" deep (front to back) and 45 pounds.
*Measure your machine and include knobs, plugs, etc. that extend beyond the body of machine.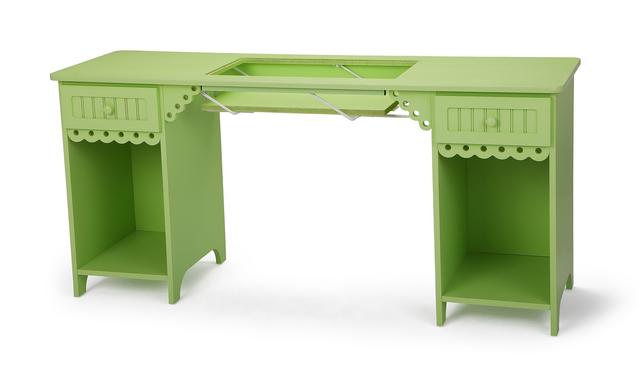 An optional quilting extension leaf will create an additional 5 square feet of space behind your Olivia cabinet. When your sewing project is done the leaf extension folds up nicely and hangs out of view on the back of the cabinet.
Constructed with a durable composite and laminate finish to match any decor and last a lifetime with a 3-year warranty.
Easy assembly