ONLY ADD THIS TO YOUR CART IF you would like the pattern printed out and delivered to you. This will charge you shipping.
Download your FREE - Prom Night Pattern Here - Click Here



Join, Share and Like Sew Many Notions w/ Quilt in a Day Here:
Join Today!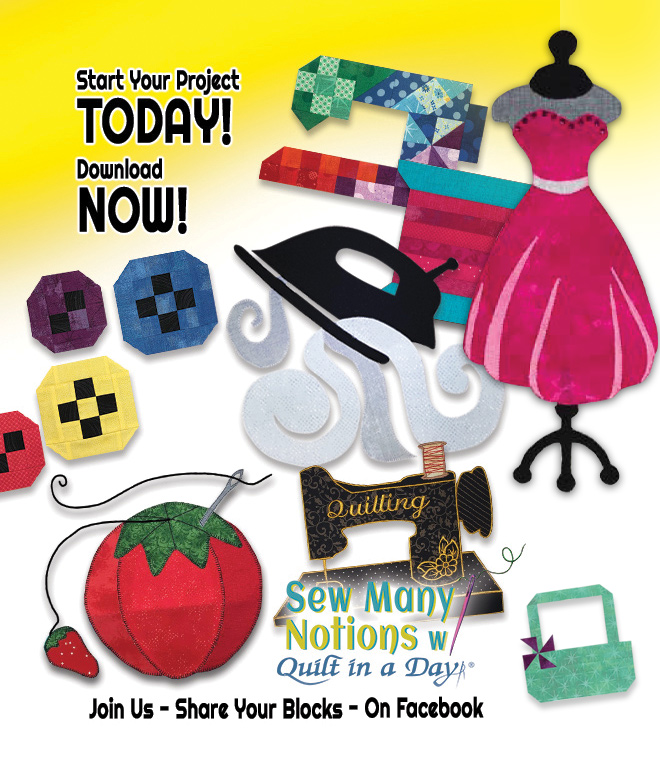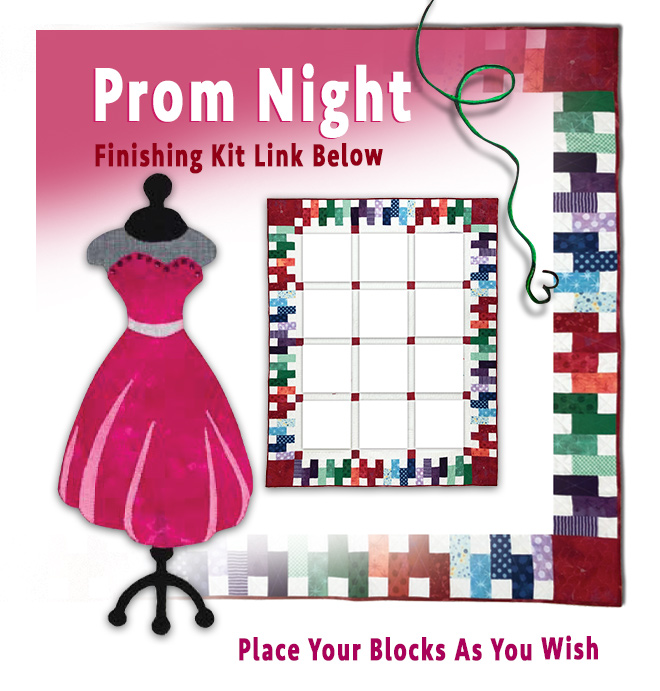 Kit includes Lattice and Binding Fabrics Available Here:
Get It Today!
Backing, Blocks, and Batting are Sold Separate.
Download your
FREE Finishing Pattern Here
!