SKILL LEVEL: EASY / INTERMEDIATE / ADVANCED
Join Eleanor as she wanders through the rural countrysides of America, one barn at a time. We're looking for bright-colored wooden quilt blocks mounted to the sides of barns and buildings along highways and country roads in small towns. The blocks, ranging from two to eight square feet, are painted in timeless quilt patterns.
Blocks include: Hole in the Barn Door, Monitor Barn with Windmill, End of the Day, Dutch Barn, Broken Wheel, Farmer's Daughter, Country Lanes, Gothic Barn, Quatrefoil, Cups and Saucers, Corn and Beans, Hens and Chicks, Flying Geese, Gambrel Roof Barn, Country Clothesline, Peaceful Pasture, Americana Star, Flying Kite, Bank Barn, Dora's Delight, North Star, and Harvest Star.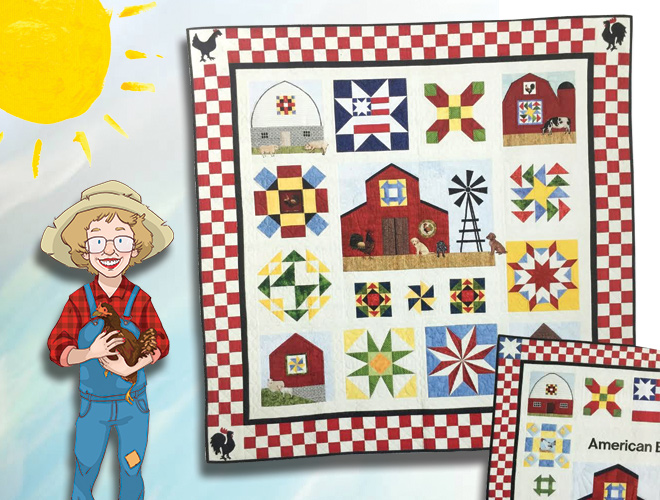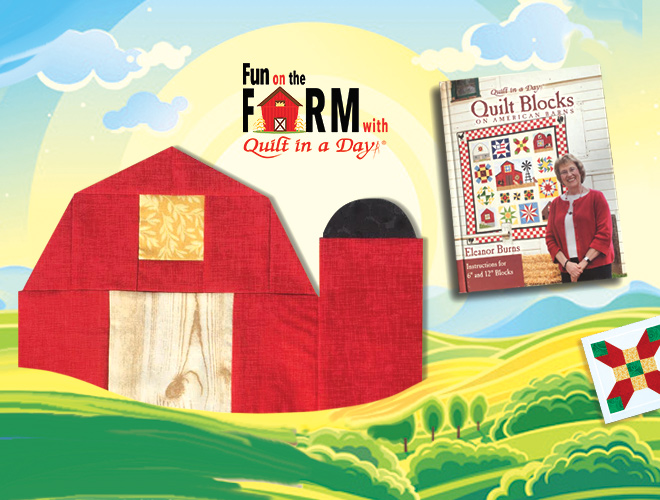 PAGES: 217
PUBLISHED: 2010 100% Quality Cotton Fabric
Fabrics are non-returnable..