Regular Price $74.95
On Sale $37.47
Limit 1 per Order
This 100% wool pressing mat absorbs steam essentially pressing both sides at once. Its dense 1/2 inch design is the perfect ironing surface for pieced blocks and embroidery.
14" x 24" x 1/2"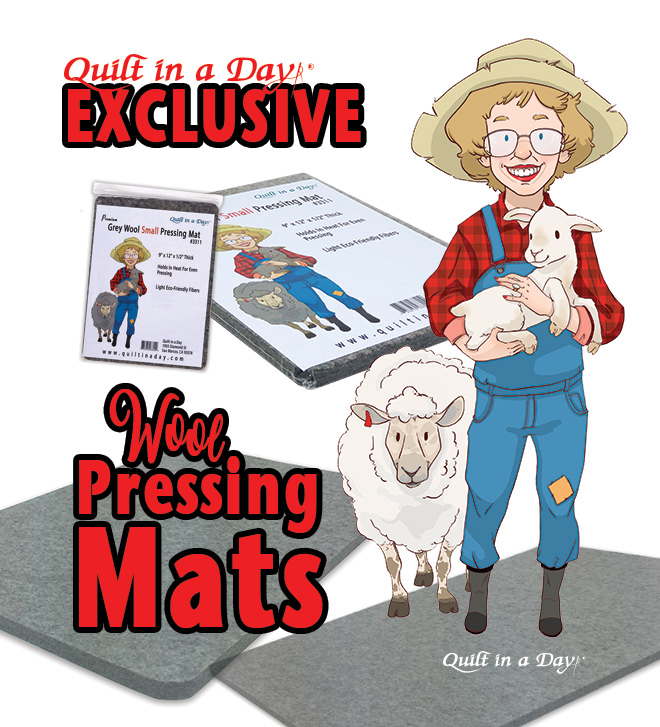 These wool pressing mats are convenient to keep close to your sewing machine. 100% Quality Cotton Fabric
Fabrics are non-returnable..