$18.00
Quantity in Stock:
9
Lloyd & Lola are friendly large-scale llama blocks, complete with pieced blankets and decorations. The large and small quilt designs in this pattern also include festive pieced ball fringe. The pattern includes a 20" x 20" pillow pattern, featuring a llama face and more pieced ball fringe All projects are made using conventional patchwork techniques.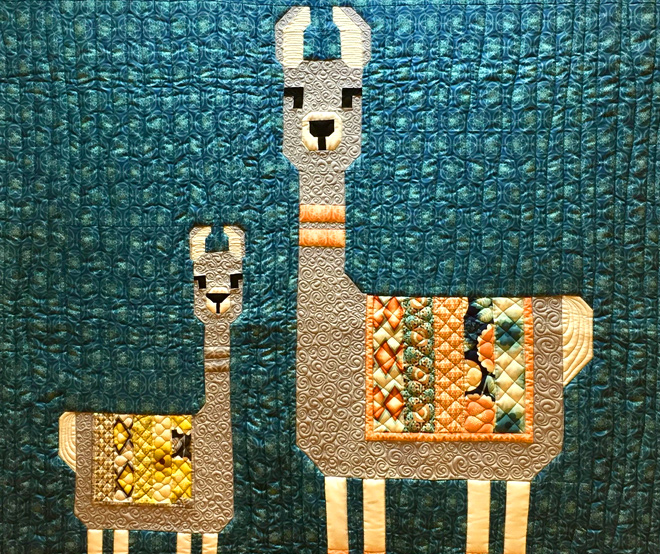 Comes with a complete list of the cut pieces needed to make a single block, making it easy to use scraps or make single blocks for other projects. 100% Quality Cotton Fabric
Fabrics are non-returnable..