$12.00
Quantity in Stock:
5
Sleepy Sloth includes two quilt sizes and a 24" x 24" quilted pillow cover featuring a single sloth block. Mix and match fat quarters and fat eighths to come up with your ideal sloth fabric combination. All projects are made using conventional patchwork techniques. The pattern includes a complete list of the cut pieces needed to make a single block, making it easy to use scraps or make single blocks for other projects.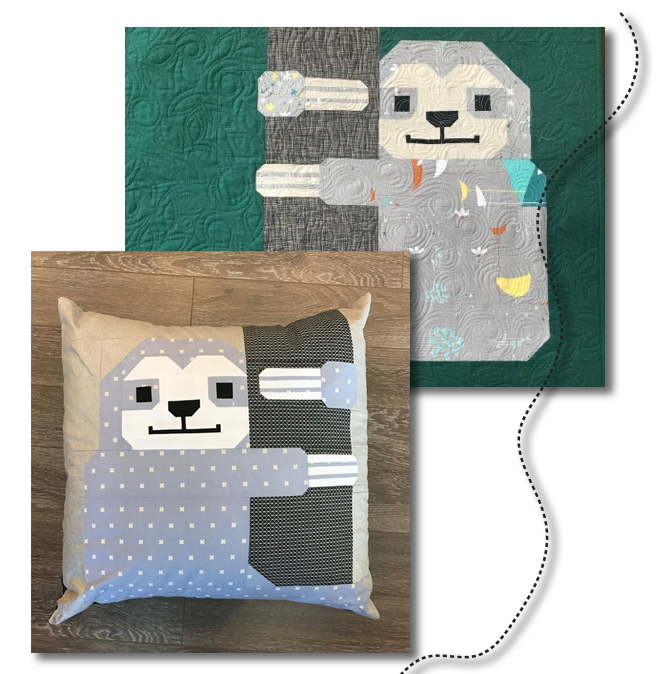 Download your Free Embroidery Label. Exclusively designed for Quilt in a Day customers by D. Ramirez. Scroll down for compatible programs.
download hus version
download jef version
download pcs version
download pec version
download pes version
download vp3 version
download xxx version
100% Quality Cotton Fabric
Fabrics are non-returnable..