Regular Price $8.99
On Sale $4.49
This festive holiday mask panel measures approximately 24" X 44" and can be used to make 9 holiday masks or 18 if using your own backing fabric.
Teresa has done some wonderful side projects utilizing the mask panels in a different way! As quilters, we always think outside the box.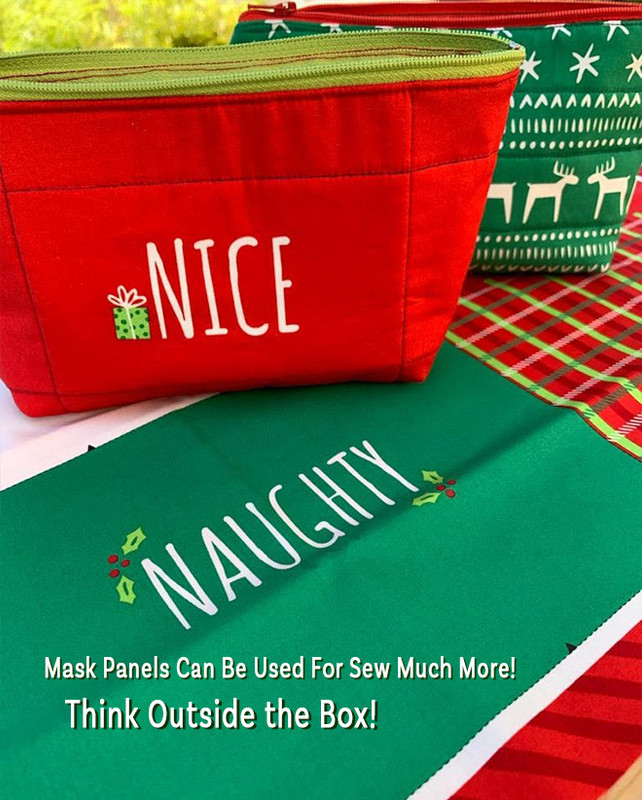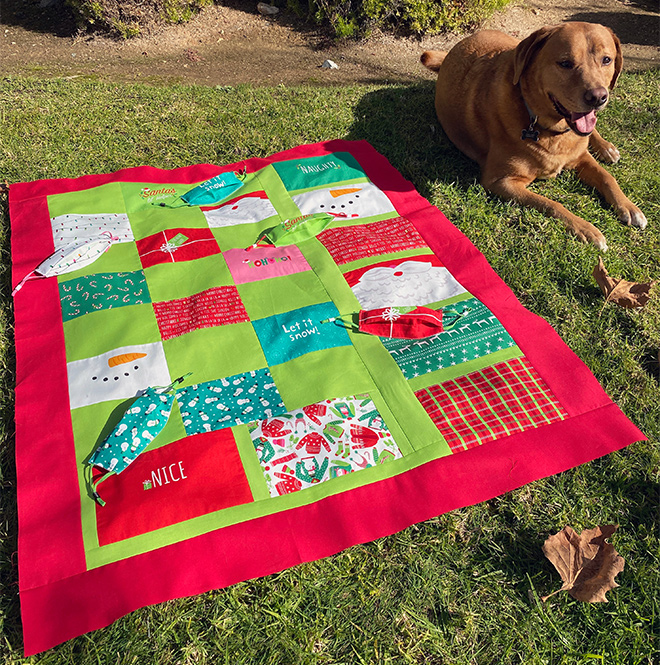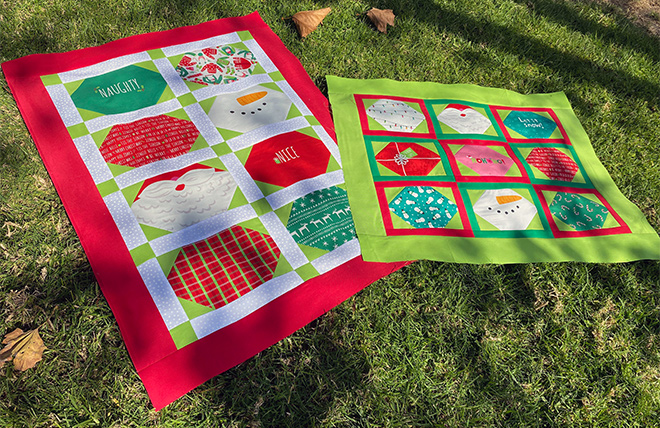 100% Quality Cotton Fabric
Fabrics are non-returnable..