Regular Price $59.95
On Sale $23.98
Free Spirit - Morris & Co. Fat Quarter Bundle.
20 assorted Fat Quarters from The Original Morris & Co - Merton, Kelmscott, and Montagu.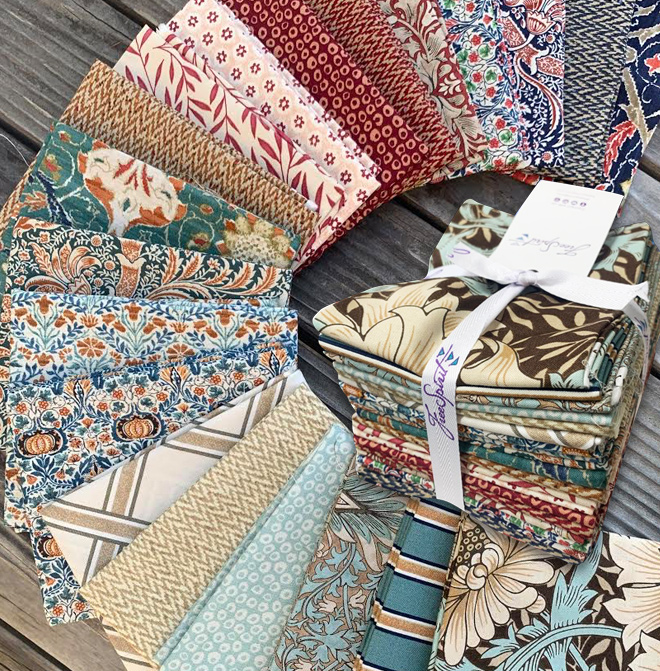 Fat Quarters from the following skus;
PWWM009.AQUAX, PWWM007.BLUEX, PWWM010.AQUAX, PWWM014.AQUAX, PWWM020.FAWNX, PWWM012.TAUPE, PWWM016.FORES, PWWM021.FORES, PWWM017.FORES, PWWM019.FORES, PWWM020.AMBER, PWWM004.REDXX, PWWM005,REDXX, PWWM014.REDXX, PWWM020.MEDIC, PWWM010.MEDIC, PWWM016.MEDIC, PWWM017.MEDIC, PWWM020.BLUEX, PWWM019.MEDIC,
100% Quality Cotton Fabric
Fabrics are non-returnable..