Sew Many Notions w/ Quilt in a Day
on Facebook. Make new friends and share ideas! The Free downloadable link can be found below!


Featherweight Sewing Machine Pattern & Kit - Sew Many Notions

This is the third block in the New - Sew Many Notions Block Party. The Classic Featherweight; classy and still sewing straight seams after miles of quilting.
Check each month for a new sewing notion themed pattern.

Download your
FREE Featherweight Sewing Machine" PATTERN HERE
or this kit will include the pattern printed in color for ONLY $5.00! Simply download the block pattern, make your block, and post to social media with the hashtag #SewManyNotions.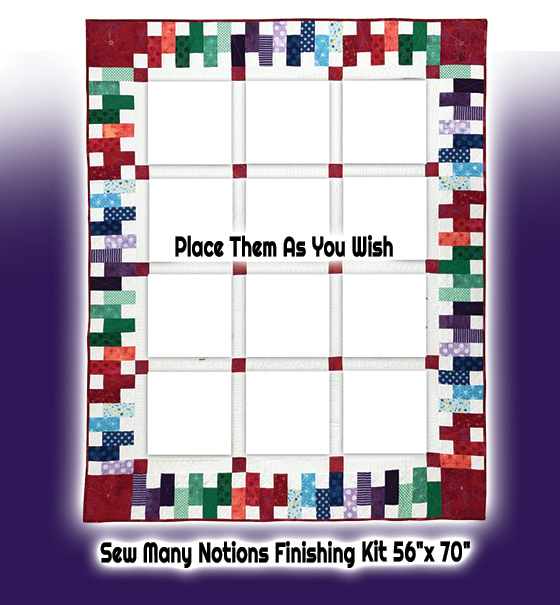 The Finishing Kit includes Lattice and Binding Fabrics.
Backing, Blocks, and Batting Sold Separate. Download your
FREE Finishing Pattern Here
! 100% Quality Cotton Fabrics