Fabrics samples are not shown at true-to-life sizes
Our Price: $95.95
On Sale: $57.57
Quantity Available: 19 Item(s)
The Spring Showers fabric kit includes a delightful variety of Kimberbell Basics and Silky Solids for one feature quilt top with borders. Fabrics included in a keepsake box. Finished Quilt Size: 40" x 40." 1.5" yards backing required to finish. Pattern & Embellishments sold separately.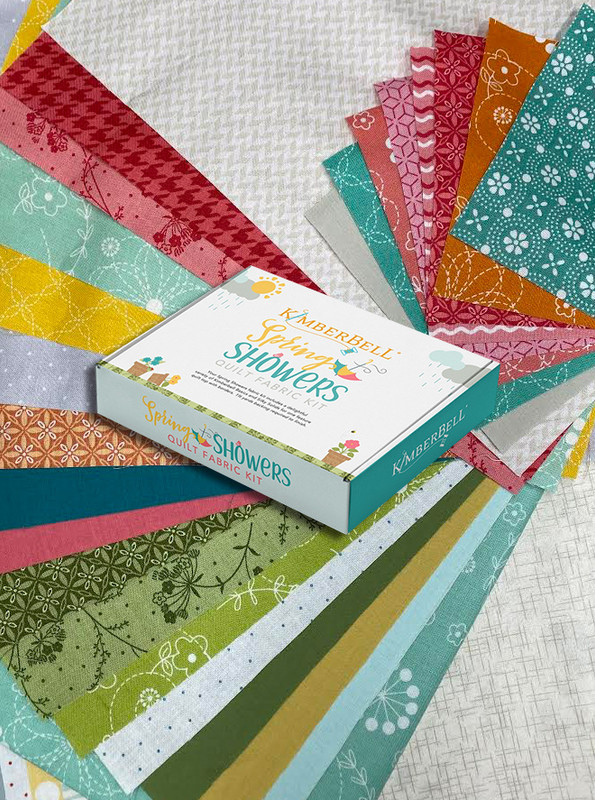 #KIT-MASSPSH
100% Quality Cotton Fabric
Fabrics are non-returnable.