Add to Design Palette
Fabrics samples are not shown at true-to-life sizes
Our Price: $3.59 per yard
Pot holders, oven mitts, and casserole covers are made functional and safe with Insul-Bright! Consists of hollow, polyester fibers needlepunched through a nonwoven substrate and through a reflective metalized poly film. The hollow fibers resist conduction while the reflective metalized poly film resists radiant energy resulting in the energy, hot or cold, being reflected back to its source.
No Pre-wash Necessary. Machine Wash and Dry.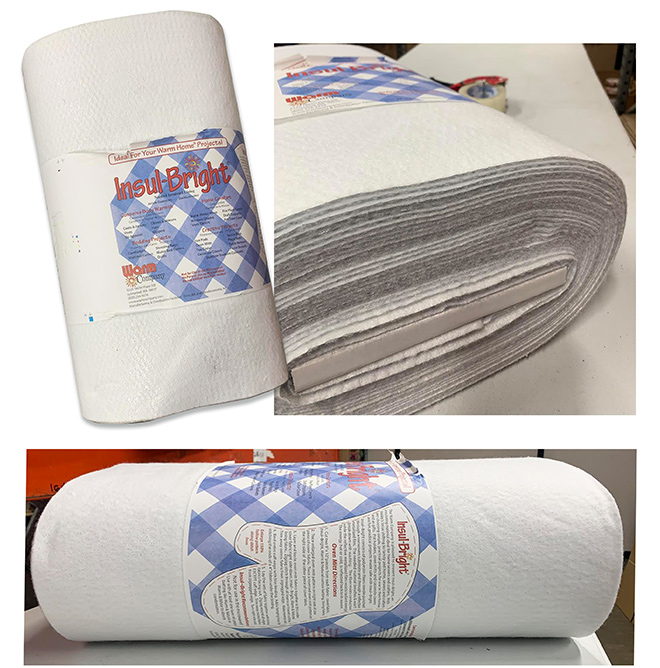 100% Quality Cotton Fabric
Fabrics are non-returnable.