Our long-awaited Retreat is coming soon, and Quilt in a Day welcomes all of you to join us! Patty, Teresa, Ann, and Eleanor are looking forward to helping you finish up your projects, especially ones you started at Quilt in a Day.
There is a special project you may want to join. Sign up for a class with Eleanor and sew along with her on your own Trip Around the World Lap Quilt. Precut kits include fabric for Autumn Flannel quilt top, Binding & Trip Pattern.
We will all have fun sewing together in a relaxing atmosphere.
Vina de Lestonnac Retreat Center is operated by the Sisters of the Company of Mary. This is a great opportunity to Start and Finish a project of your choosing. Eleanor, Teresa and Gail will be there to assist if needed. Handicap accommodations are available on request.
This listing is for Single Occupancy Rooms!
- Date: Aug 26 to 28 2022
- Location: 39300 De Portola Rd, Temecula, CA 92592
- Check in at 10:00 am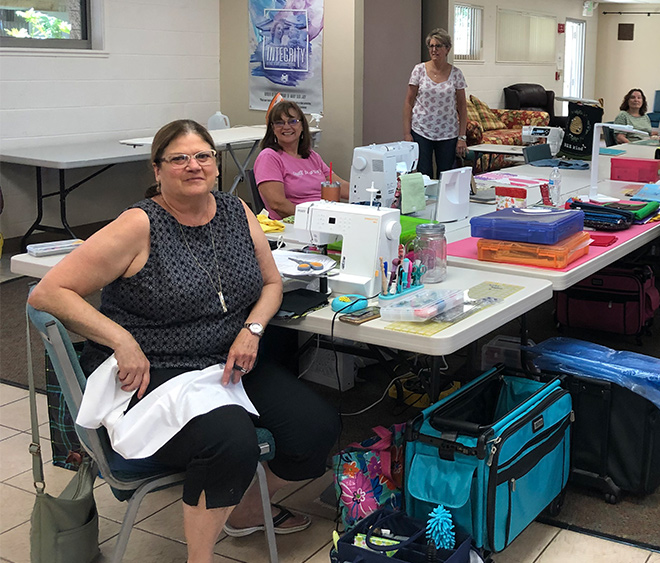 Sleeping accommodations are air conditioned, private or double rooms close to the classrooms.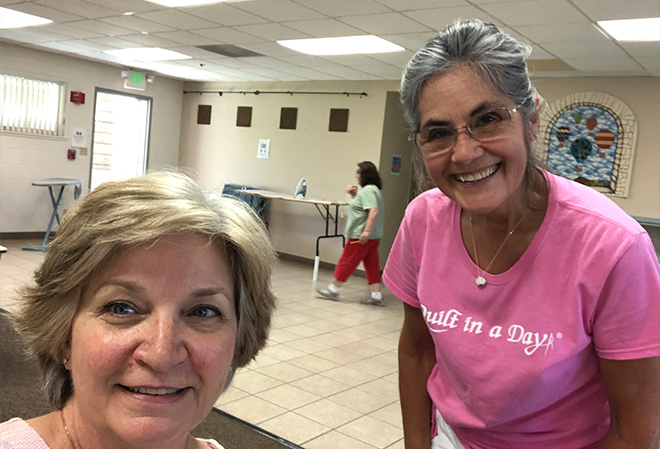 Meals include lunch and dinner day 1, breakfast, lunch and dinner days 2 and brunch on Sunday. Great food served daily, the second day also includes breakfast too!