We had a round robin for 3 months. So everyone did 3 borders on 3 different quilts. It was fun to come up with different boarders.
Here is mine and the ones I worked on.
This is mine. I did the center block from El's pattern on her facebook block party.
This is the first one I did. I set the block on point.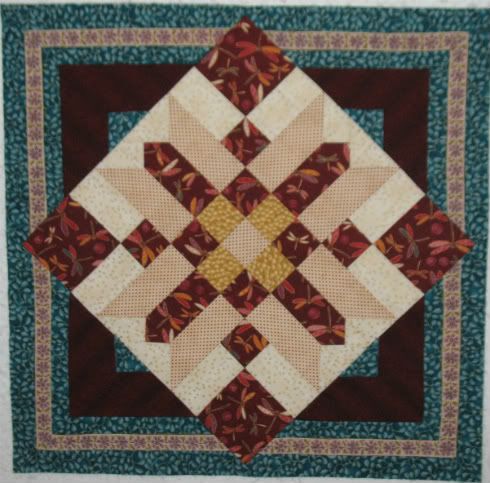 This is the second one. I did the border starting with the green.
And this is the last one. I did the sawtooth stars and blue and white stripe.
4/11/2012 1:46:05 PM