I saw El making this jacket on TV so I then ordered the book. I love the jacket just the way it is made in the book but I needed something for spring. My son's beautiful dog, Lady Belle, was to participate in a spring drive to raise money for the American Cancer Society, one of the themes being that cancer research helps animals as well as people. Lady Bell was to be the poster dog. Lady Belle is, so far, a cancer survivor. She was just 4 years old when diagnosid with Lymphoma in Feb. 1908. She went through one round of chemo and then symptoms recourred in April. She went through another round of chemo. Since then she has been fine, although we are all well aware that it will probably rear its ugly head again. She has already survived longer than most dogs with this kind of cancer.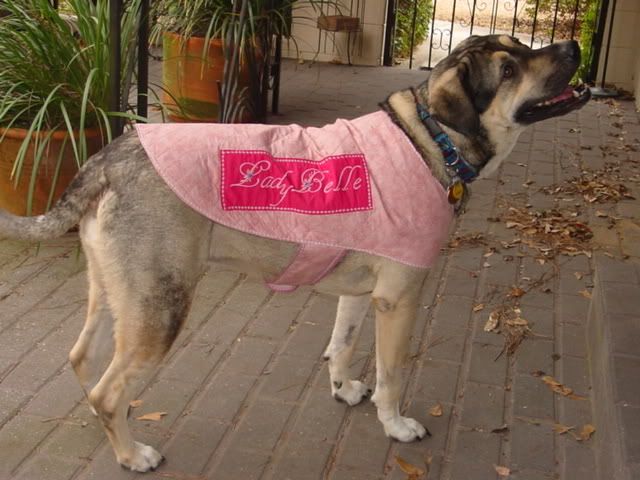 Ok. She needed a spring ourfit so I made her a pink one form a fabric that had "Love" printed on it and using El's pattern.
---
This post has been edited.
4/1/2010 10:41:57 AM